Traditionally HR, similar to other departments like Finance/ Accounting, Marketing, Compliance or Legal, is branded as a cost centre. All these departments are somehow necessary to keep the business running and support the other departments but they are not considered as driving any direct financial return to a company.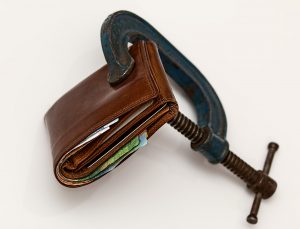 The perception that HR and the other said departments do not necessarily affect bottom-line profitability has also resulted in a lack of initiative that could have provided competitive advantage and significant shareholder return. Very often these departments get their budgets cut and part of the functions are outsourced which is generally a valid possibility to reduce costs and increase efficiency.
A common approach is also to start streamlining processes. However, all of the tasks performed by HR or any other so called cost (or service) centre are vital to a company's operation and there are several ways to shift the perception. But how?
HR has to prove the ROI it can bring!
In today's intelligence-based economy, employees are generating the biggest part of the revenues – not products nor the equipment. But most leaders still believe that cutting HR's budget has less impact than cutting other budgets. The reason is that the HR budget is not perceived as having the same return on investment (ROI) as the budget of other departments.
Even if it might seem to be difficult to quantify the return on investment of the HR department, there are still plenty of empirical surveys available quantifying the value of HR-based initiatives.
Several studies have proven that companies investing in employee development experience an extraordinary shareholder return.
A study driven by Pfau & Kay found out that shareholder returns are three times higher at companies focusing on high-quality human-capital practices than at companies with weaker human-capital practices. The study could even reveal that this positive impact stays stable whether there was a boom period or a recession.
Another evidence showed that over a long comparison period (more than 10 years), an Index of companies focusing on Human assets significantly out-performed the S&P 500.
Therefore, if HR can have a relevant ROI, why is it still not perceived as profit centre in many companies?
Possible answers related to HR controlling might include: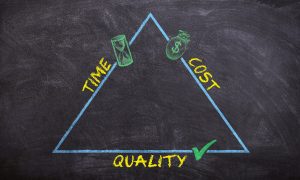 a) HR doesn't have or work with the right controlling tools to prove their contribution to the firm's success
b) HR has not implemented a successful HR controlling strategy or any HR controlling tools at all
c) The top management is not used to work (understand) with the meaning of HR controlling figures
Bottom-line: HR needs efficient controlling tools, adapted to the Business needs. But what else can drive HR to being perceived as a profit centre?
Continue with reading here